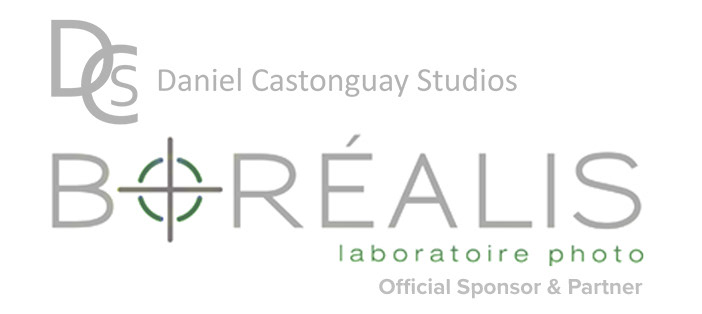 Due to the current outbreak, orders from Saatchi Art are temporarily unavailable. However, for a fraction of the price of a limited edition print, electronic versions of my images can now be purchased in order to have them finished at your favorite laboratory. Feel free to get in touch for personalized orders and details via the contact form at the bottom of this page.
Thanks to all patrons & stay safe.
Images part of the collection and distributed by Daniel Castonguay Studios (DCS) & D Gallery, are processed in a
laboratory established in Montreal
for more than 30 years. Using the finest pigment printing technology with a rated lifespan of 100 to 150 years, works are rendered on
Hahnemühle Photo Rag®
Ultra Smooth Matt 308 g/m², 100% cotton, Fine Art archival paper. Prints are produced on a
HP DesignJet Z9+ dr
device, using genuine Hewlett-Packard pigmented inks.
Prints come in limited edition of 8, as well as a numbered edition of 1 Artist Proof (A/P), without subsequent reissues. Some images are also offered in open editions at a lower cost.
In compliance with the highest authentication standards of fine galleries and museums, each print is numbered, signed and 
accompan
ied by a certificate of authenticity written in english or in french, printed on white cotton 300 g/m² luxury paper. The certificate is characterized by the embossed DCS logo and comes with an imprinted serial number. The serial number also sits on the back of the work as well as an authentication "rubber stamp". All inks in use are of archival grade and manuscripts written in graphite, on acid & lignin-free papers.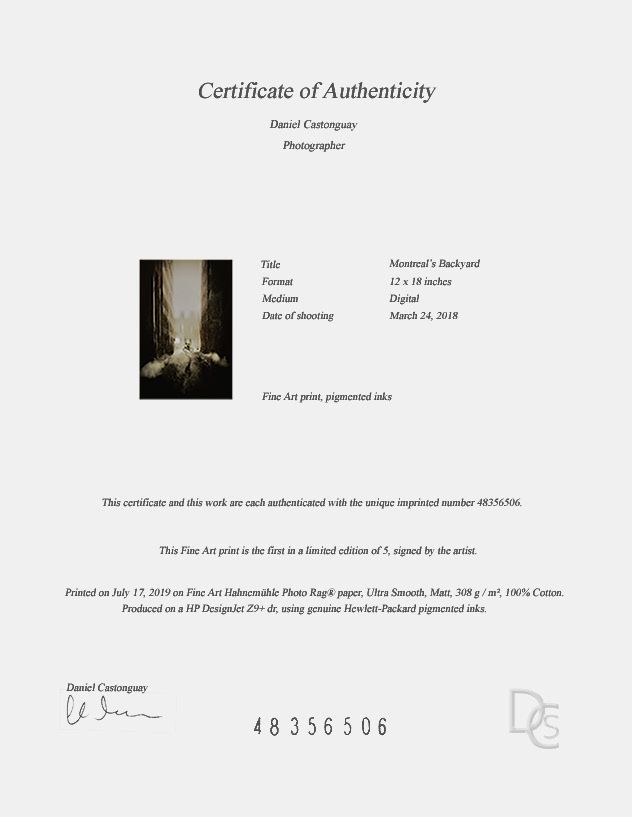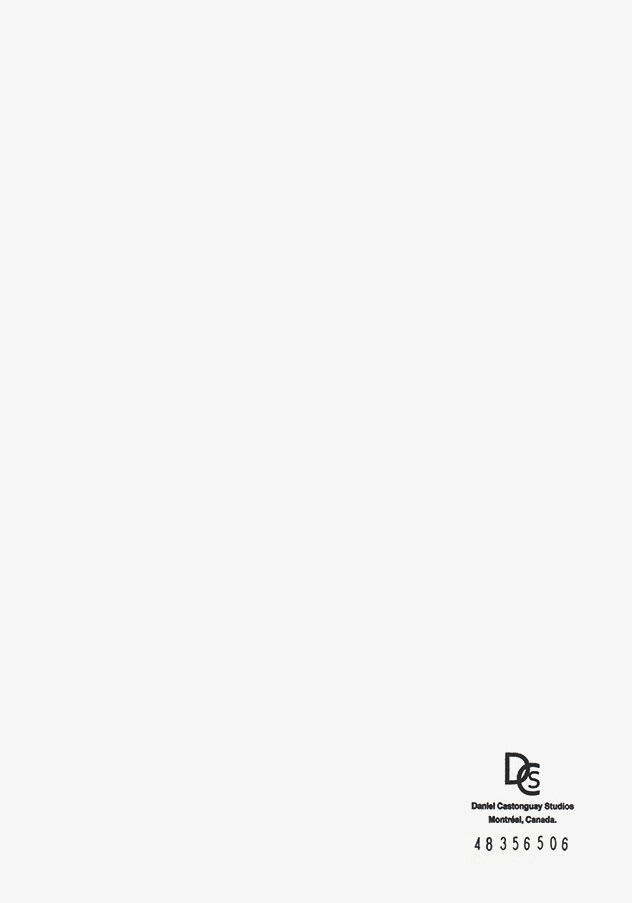 A duplicate of documents of authenticity is archived in the vault of the Montreal DCS headquarters, ensuring traceability and thus ward off counterfeiting in confirming the origin of the work.
Prints are carefully packed and shipped in a securely sealed dent-resistant tube. In order to preserve archival characteristics, the print and inks are protected by two sheets of archival grade glassine, all rolled on a rigid core and bubble wrapped, prior to final packing. Prints are shipped worldwide.
Print formats are from 12x18 up to 36x54 inches (30x45 up to 90x135 cm).
Prints in limited editions can be ordered through 
Saatchi Art
, Los Angeles.
Feel free to get in touch for pricing, art dealers and shipping details.​​​​​​​